At Erdélyi+Partner Ltd., We provide architectural solutions in Hungary, Turkey and Mongolia more then three decades.
We believe in achieving strategic results for our clients by combining an understanding of their people and process with a collaborative design process. We design environments for people that deliver great experiences.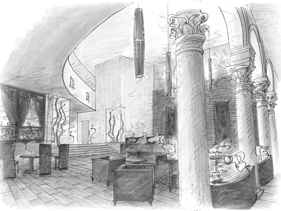 Mainly, We are focusing in residental, commrecial buildings and also make urban design as well. You can find our built works all around Hungary, in the famous architectural magazines, on blogs and also in our homepage.
We have membership of Chamber Of Hungarian Architects, the Chamber of Architects of Turkey (Mimarlar Odasi Genel Merkezi) so Erdélyi+Partner has got design permission in Hungary, Turkey, the Middle East and Mongolia.
A poorly planned building is three or four times more expensive than the construction cost was. With eco-friendly design We can reduced the buildings "lifetime cost".
Our strengths
more than 35 years experience in design and engineering
eco-friendly design, passive house systems
totally 3D design
experience in pioneer building solutions
Please have a look at our homepage. If you have any question, don't hesitate. You can get contact with our office am 8.00 – pm 9.00 (CET) in every day.